Team 1 + Week 19
Guys! We're done!  Call me a soccer mom, but I'm seriously so proud of the presentation that you put together – it was amazing – and you all had great public speaking skills.  Your graphics looked great and your calculations and diagrams all made sense – we covered everything we could and hopefully you learned something over the past 19 weeks.  Here's your Final Presentation 🙂
Also, a big congratulations to Patty and Alex!  Patty was awarded a position on the summer design build team and was also a scholarship recipient.  Alex was awarded a position at VOA for a summer internship – we're excited to have you and we'll see you in the office soon!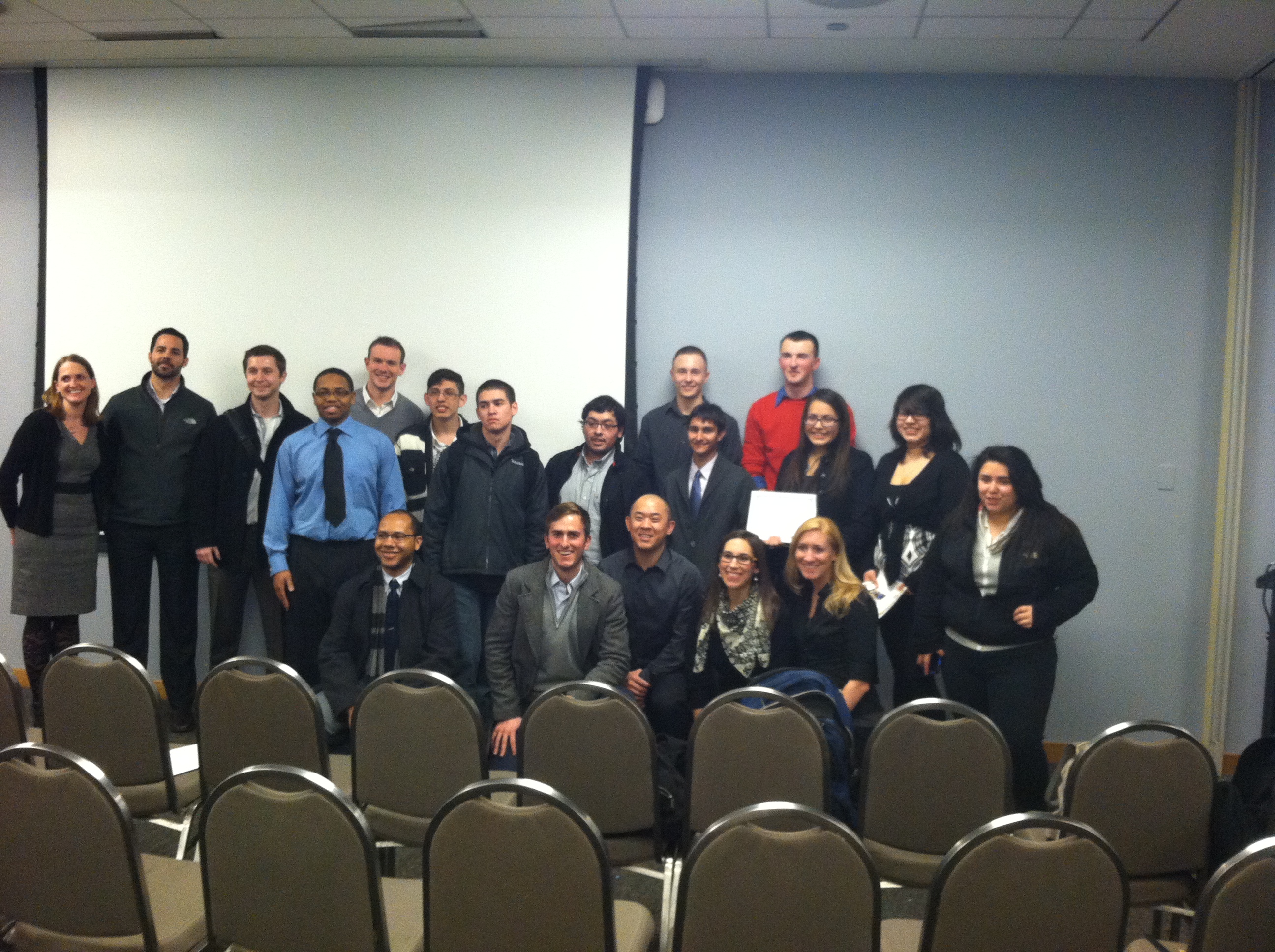 Of course there's still a lot to learn – and I think seeing what all the other teams have been doing at the same time – was a good opportunity to realize all the possibilities that are out there.  You can always ask yourself, "how can we make this better?"  "Is there another way to solve the problem?"  "Are we doing the right thing here?"  Design solutions are always evolving, and that's the great thing about this industry – things are hardly ever black or white.  That being said, as you move on from this year of ACE *sniff, sniff* don't ever hesitate to give us mentors a call or an email and ask us questions.  Mentoring doesn't stop at the end of the program, and we're happy to help you out in any way we can J
So I guess this is it!  Cue Space Jam's "I Believe I Can Fly" (did anyone else know this was sang by R. Kelly?? I just learned this.) See ya Team 1!