Promoting studies of the built-environment during the school year.
The core of ACE Chicago is its after-school program which runs from late October through March of each school year. During the course of the free program, each team of 20 – 25 students and their mentor leaders meets after school for 17 weekly sessions to work toward development of a hypothetical project from concept to delivery. Our mentors, all volunteers, are drawn from a pool of the leading Chicago design and construction firms who are working on some of the world's most exciting and innovative projects. When meeting ACE's learning objectives, mentors improvise and add/substitute creative elements that play to their strengths and knowledge and which incorporate the industry's current critical topics such as LEED Certification and other environmental innovations and concerns . As one ACE student described the experience, "I was coming downtown weekly and working with real, practicing architects, engineers, and construction managers.  I was immediately struck on the first day by the vigor of the program.  It was geared towards helping students better understand what is really involved in entering the profession.  Working with people who had achieved this goal made my interest in architecture and pursuing a career in the field much more concrete and real. "
About the ACE After-School Program
ACE mentors follow a developed curriculum and a project-based learning strategy and draw upon a tested body of hands-on activities that reflect many aspects of designing and constructing a building. The program builds skills that can be carried over to school subjects such as math, physics, engineering, and graphic design. As the students learn about industry disciplines and are immersed in the design process, they are engaged in imaginative thinking and continuously challenged to solve complex problems. Participants' soft skills are additionally refined through collaborative teamwork, actively listening to and motivating each other, and defending their design decisions. At the conclusion of the program, the students present their project in a public forum. "Deliverables" typically required for a final project include sophisticated computer generated project simulations, architectural drawings with sections and/or a model, site plans, landscape design drawings, structural design plans, finish boards, mechanical and electrical schematics, estimated construction costs, and a construction schedule.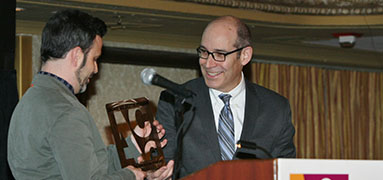 Through the generous support of our industry partners, we are able to provide roughly $150,000 in college scholarships each year. Students who participate in our school year program can apply starting in February. Students apply on-line on the same site they used to register for the program. Scholarship money can be used for any school related expenses, including for trades apprenticeship program costs.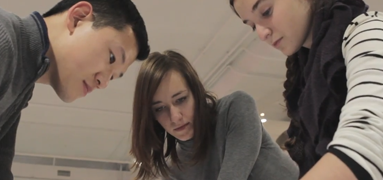 Highly qualified students, who participate in our school year program, are eligible to receive paid summer internships at Chicago area firms. These jobs provide valuable opportunities, connections and experience as you start your career. Internships are full-time and between 6 – 8 weeks long, to be negotiated between each intern and their host firm. Students  can apply on-line starting in February.