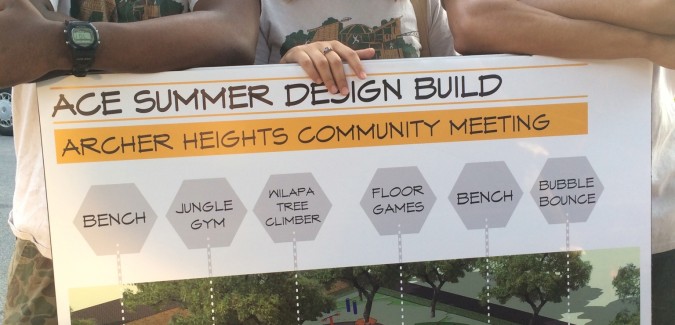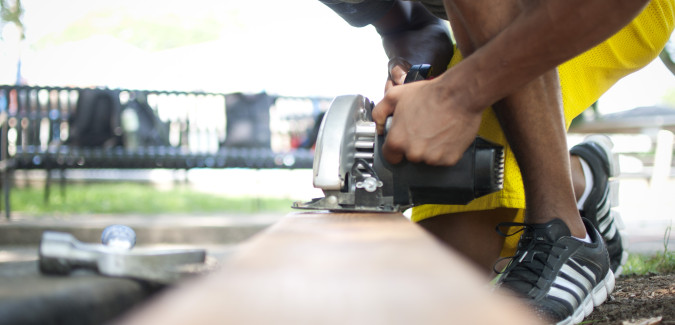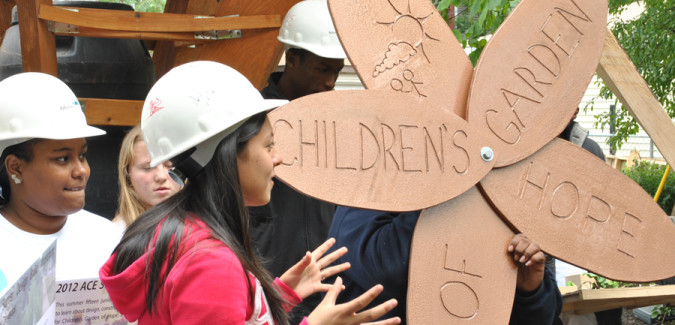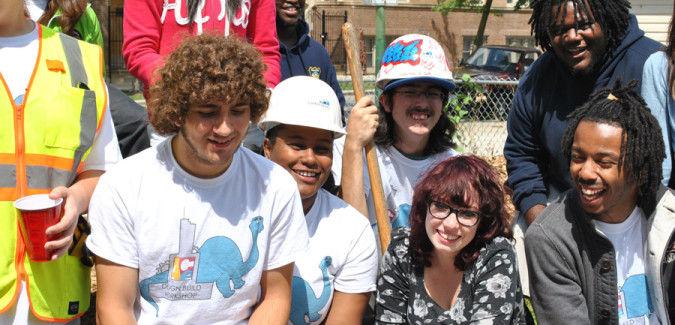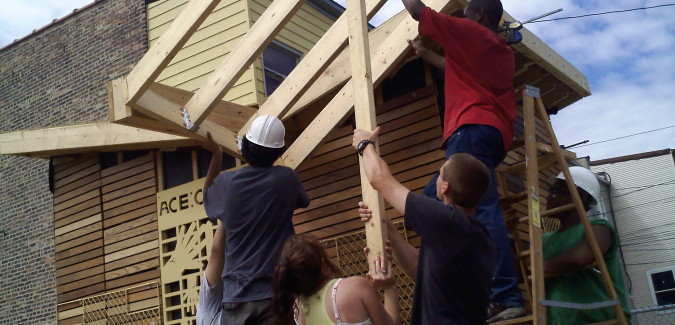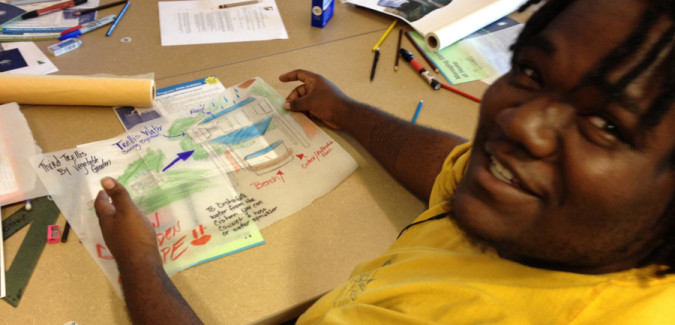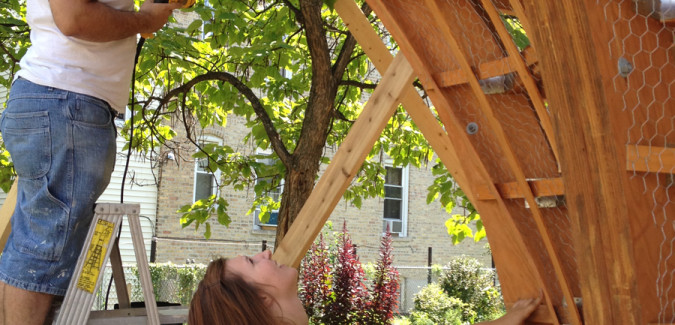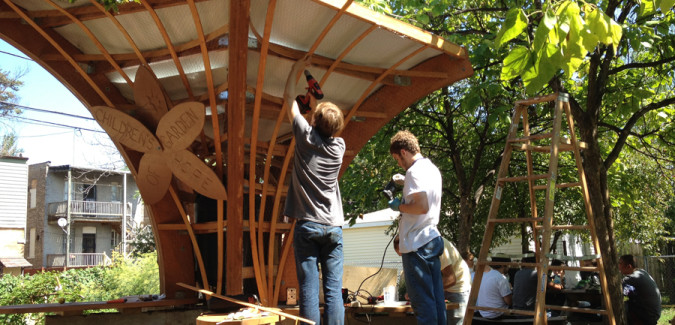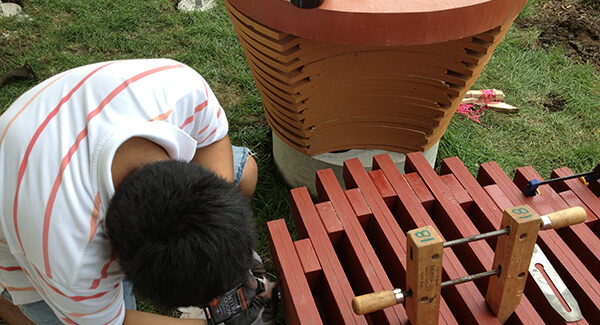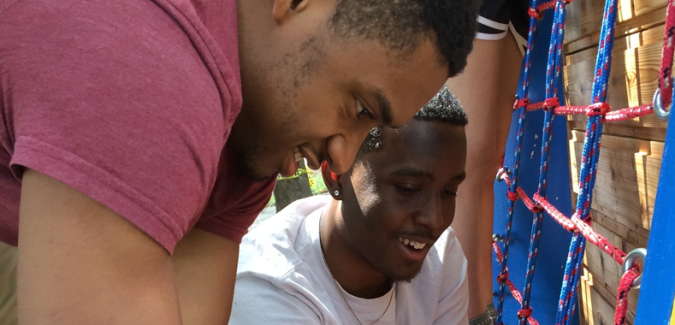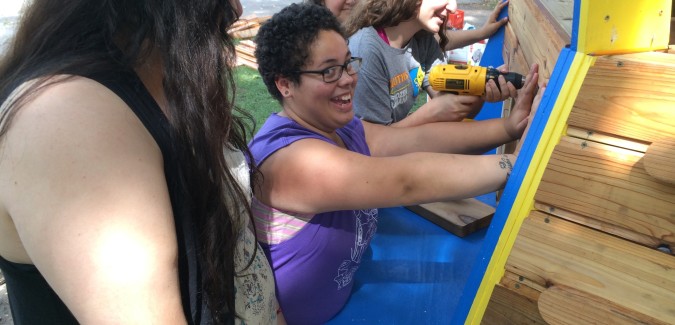 Overview of the ACE Summer Design Build Workshop
Our summer studio is a valuable extension of the ACE Program, providing additional mentorship and career exposure to our most motivated students.  The Design Build Workshop is a unique summer apprenticeship program that immerses students in a 7-week hands-on community design project.  The student team of up to 15 high-school students and 2 or more college students will be led by working and licensed professionals in Architecture, Engineering and Construction Management.  They will engage with a real client, a real design problem and real budget, and will be asked to think critically and to express creative design solutions.  The summer begins with a community design event in late June, and culminates in August with a final student presentation and ribbon cutting, unveiling the built project!
The program teaches practical design skills including brainstorming, hand-drawing, modeling with 3D software, and presentation and construction skills.  More importantly it teaches students about teamwork, community engagement and how to manage a creative design process.
The Workshop is free for ACE students, and those who successfully complete the summer program will be awarded a one-time college/university scholarship to assist with college application fees, book costs or tuition.
The 2019 workshop will run from Monday-Friday from 8:00 am – 12:00 pm June-August.
Students who are interested in the ACE program and the Design Build Workshop, should contact the ACE executive director at info@acementorchicago.org